COLLABORATE WITH US
RETAILERS, AFFILIATES, INFLUENCERS & CONTRIBUTORS
How Can We Work Together?

RETAILER
Do you have a brick and mortar store or you an online retailer who sells health and wellness products? Sunwarrior has plant-based proteins and superfood supplements that are in demand.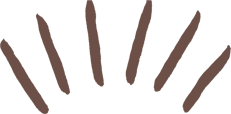 AFFILIATE
Share our clean, plant-based products and get paid!! It's Free to sign up and only takes a minute.
*Affiliates may only sell to customers with shipping addresses within the U.S.

INFLUENCER
Do you have a large following on social media? Perhaps you blog and write product reviews in health, fitness or longevity. Post a review in exchange for free samples. Continental U.S. addresses only.
Email us at: influencer@sunwarrior.com

CONTRIBUTOR
Are you a writer who's interested in providing original content for Sunwarrior's Health Hub? Share recipes or insightful information that can help others.
» Not everyone who applies to these programs is selected. Sorry, we have to be a little picky. «