Vegan Keto Mocha Frosted Chocolate Cupcakes
---
Article Published on Jul 30, 2020
---
---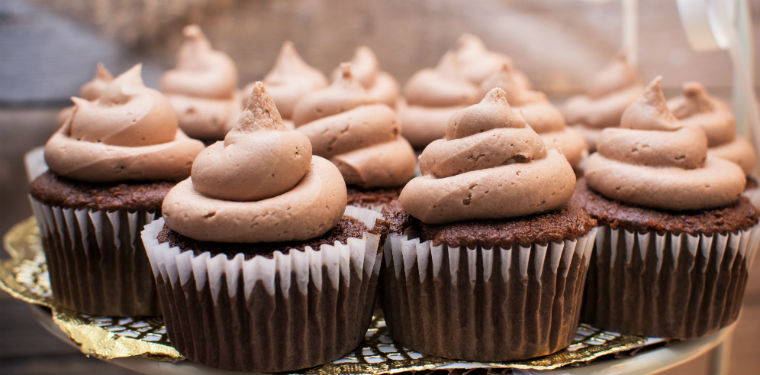 Vegan Keto Mocha Frosted Chocolate Cupcakes are everything you need for a tasty, keto dessert!
Ingredients
Cupcakes
1 cup avocado puree

½ cup almond butter

¼ cup cacao powder

2 tablespoons ground flaxseed

1 teaspoon Lakanto Liquid Monk-fruit chocolate sweetener

1 teaspoon vanilla extract
Frosting
1 cup Lakanto Powdered Monk-Fruit sweetener

3 tablespoons coconut oil

¼ cup coconut milk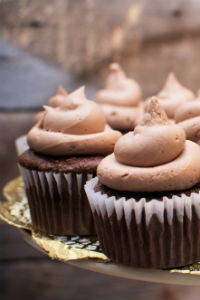 Directions
Preheat oven to 350 Fahrenheit. Line a cupcake pan with paper liners

Combine all cupcake ingredients in a food processor and mix until smooth

Pour the batter evenly in cupcake liners. Bake for 15 minutes, or until a toothpick comes out clean.

Combine all frosting ingredients in a blender, and blend until smooth.

Allow cupcakes to cool before frosting. You can lightly dust with a bit of the Sunwarrior Warrior Blend mocha protein if you want to give it a little extra special love. Enjoy!
STARTING YOUR PATH TO HEALTHY LIVING
At the end of the day, there is a lot that goes into a holistic lifestyle. When you start your journey to healthier living, there seems to be so much information to weed through. It can be confusing and difficult to determine what you should focus on first.
That's why we've developed a short 15 Point Guide to Essential Health. Take charge of your health, and, with a little help, you'll be living a more fulfilled life in no time.
---
Sunwarrior
Our mission is to nourish & transform the planet, one individual at a time, by providing the highest quality, clean, affordable, plant-based nutrition, education, and science-backed bio-technologies.
---
Disclaimer
Claims on this site have not been evaluated by the FDA. Information on this site is not intended to diagnose, treat, cure, or prevent any disease. We encourage you to do your own research.. Seek the advice of a medical professional before making any changes to your lifestyle or diet.
Share This Post
Sunwarrior likes to share. Please feel free to repost articles as long as you always link back to the original and credit the author.
---
---